Glass Fibre Flagpole Ground Tube
Flagpoles, Quality External and Internal Glass Fibre Halyard Systems shipped to the Mainland, I.O.W., Guernsey & Jersey
[Special Offers]
Buy Flagpoles, Quality External and Internal Glass Fibre Halyard Systems from South Coast Flagpoles - The UK's Leading Specialist Supplier of Quality Flags and Flagpoles. Shipping doesn't have to be expensive to the Channel Islands of Guernsey and Jersey for Flagpoles nor Flags. Choose South Coast Flagpoles and get great shipping rates (relatively cheap shipping to these areas) and save some money!
Choose Your Options in the Table Below
(Requires a separate checkout process)
Also see our Flagpole Spare Parts and Flag Pole Accessories
Buy Online for your existing or new flagpole!Quality External and Internal Glass Fibre Halyard Systems
[Buy Glass Fibre Flagpoles Online]
We have listed our most popular sized glass fibre flagpoles below that we can ship to the U.K Mainland as well as Isle of Wight, Guernsey and Jersey.
We can supply glass fibre flag poles from 5-18 metres. For flag pole sizes which are not listed below, please contact us for prices and details.info@southcoastflagpole.co.uk
Standard Features of our Glass Fibre poles:
UV resistant, Tapered poles, 360 Rotating Saddle and fairlead, Nylon halyard, Gold Coloured Finial.

Related Products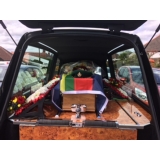 Coffin Drapes
(SRP

£70.00

)
from
£70.00
Add to Basket
Custom Printed Polyester Flags
(SRP

£28.00

)
from
£28.00
Add to Basket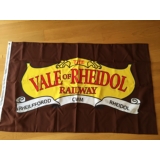 Custom Printed Woven flags
(SRP

£50.00

)
from
£40.00
Add to Basket